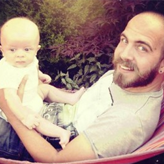 Nathan Thomas
Nathan is a published songwriter, recently became a father and has never felt healthier.
But it wasn't always as easy as that for Nathan, who thought he would never see his son come in to this world.
This time last year I was diagnosed with Bowel Cancer and being only 33 it was a huge shock to myself and my family. Life was good, my partner Natalie was 3 months pregnant with our first child, I was DJing and making a success of myself as a musician when the news stopped all dreams dead in their tracks.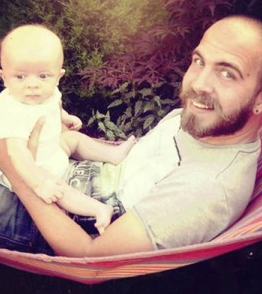 From preparing to become a Dad and build a life and future for me and my family, we were left wondering if I would even see my son born. I knew something was wrong after losing weight and experiencing extreme stomach pains. I went down to 8st 2lbs and after having to call an ambulance one night I went to a private doctor. A colonoscopy revealed quite late stages of Bowel Cancer and within 2 weeks I had surgery to remove the tumour.
The 6 months of chemotherapy that followed were the toughest times for us all. Natalie was heavily pregnant and when Theo was born there was still treatments ahead but having love, family, fatherhood and a whole life ahead of me carried me through the hardest time in my life.
Chemo finished the end of July and the scans have revealed that I have the all clear. Nothing short of a miracle is the only way I can describe how life has changed. Theo is a beautiful healthy boy, I've become a published songwriter and I've never felt healthier. The courage and bravery of my family and loved ones has gone beyond any expectation and my value for life is immeasurable.
As a young man to have been told he has Bowel Cancer was very unusual and being so young meant that I had no understanding of the illness or symptoms. I've had a crash course in how my body works and how Cancer affects you physically and mentally.